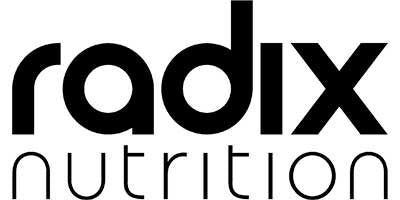 Radix Nutrition is one of the most exciting new companies to be coming out of New Zealand right now. You can't just think of their products as "freeze dried meals". Yes they are freeze dried, yes they are lightweight and convenient to use anywhere, but what sets them apart is their mission to use applied nutrition to target cognitive and physical performance.
So what does this mean? Well the people at Radix Nutrition aren't just looking to pack a certain number of any carbohydrates and proteins into their food just to make you feel full. Everything is carefully selected, the types of those carbohydrates, the types of those proteins, the types of nutrients and more to optimise your body's performance. This is evident by the types of people who use it. It's not just hikers. Radix Nutrition products are being used by Olympic teams, teams in the Americas cup, pro cycling teams and also motor sport teams to give their athletes the best meals while on the road and performing. 
But just to bring it back to Mountain Equipment here...Radix Nutrition was introduced to us by our very own ambassador Ben Sanford who has tested it on multiple expeditions and the New Zealand Alpine Team basically live off the stuff. So it's good to go. 
Mountain Equipment acknowledges the Traditional Custodians of the lands our stores are located on as well as the trails we hike, the crags we climb and the places we adventure.
We pay our respect to the Elders, past, present & emerging.⁣
Use left/right arrows to navigate the slideshow or swipe left/right if using a mobile device